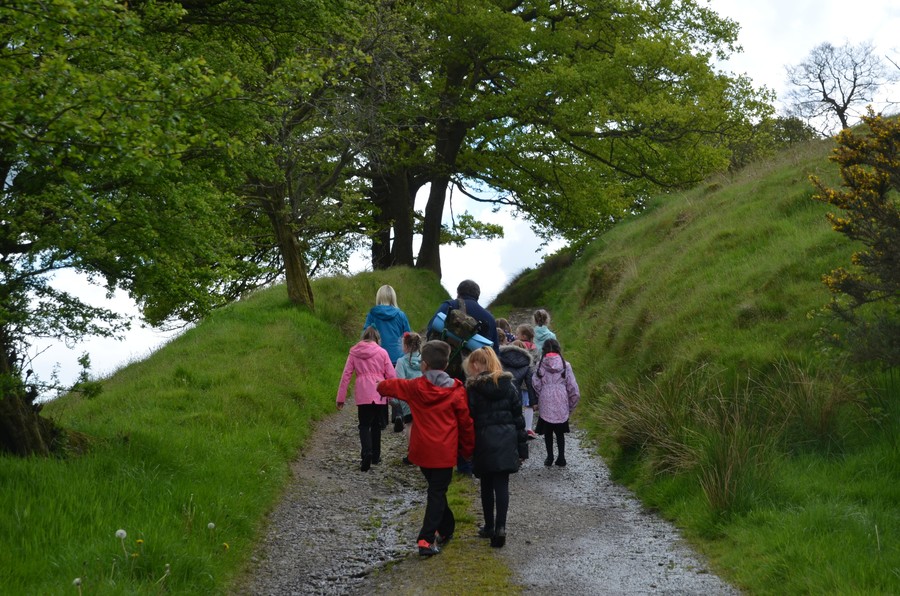 Abercerdin's Forest Rangers
What a fantastic afternoon a group of pupils from Mrs Pryse's Class had today (13/05/14). The group was lead by our trained Forest Ranger staff Miss Rodgers (LSO), Mr Jenkins (Site Supervisor) and Mrs Gentle. We love having lessons outdoors in the beautiful forest just opposite our school.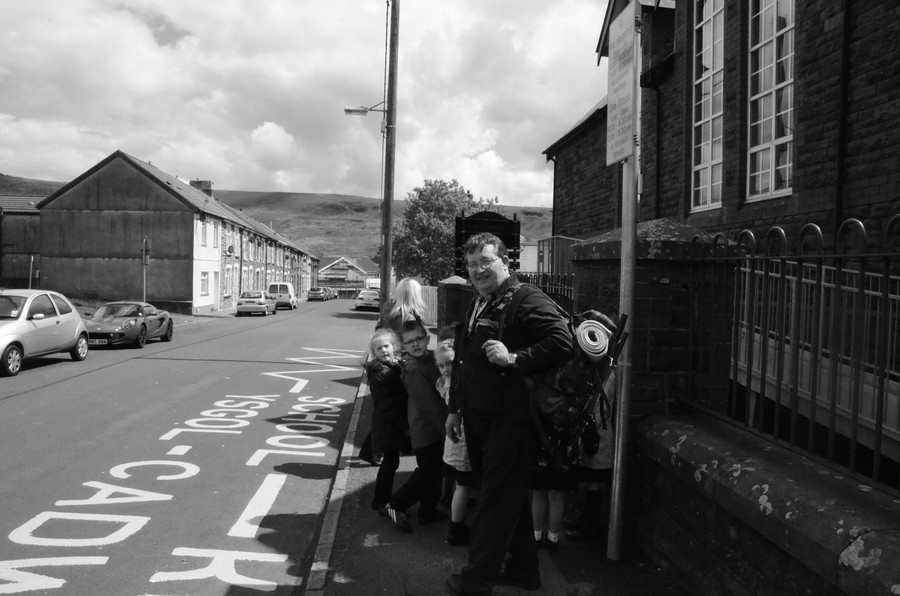 Here we are at the start of our journey. We reminded ourselves of our core beliefs (be respectful, be responsible, be safe!) and how to apply these when we are outdoors enjoying our Forest School lessons. Mr Jenkins very kindly carried all the equipment we needed in a rucksack. We will soon purchase two thermal flasks and enjoy hot chocolate during our outdoor lessons!
We walked very carefully along the forest path. We started to climb up a steep hill. The surroundings were very beautiful. We enjoyed observing and talking about the flora and fauna that we saw along the way.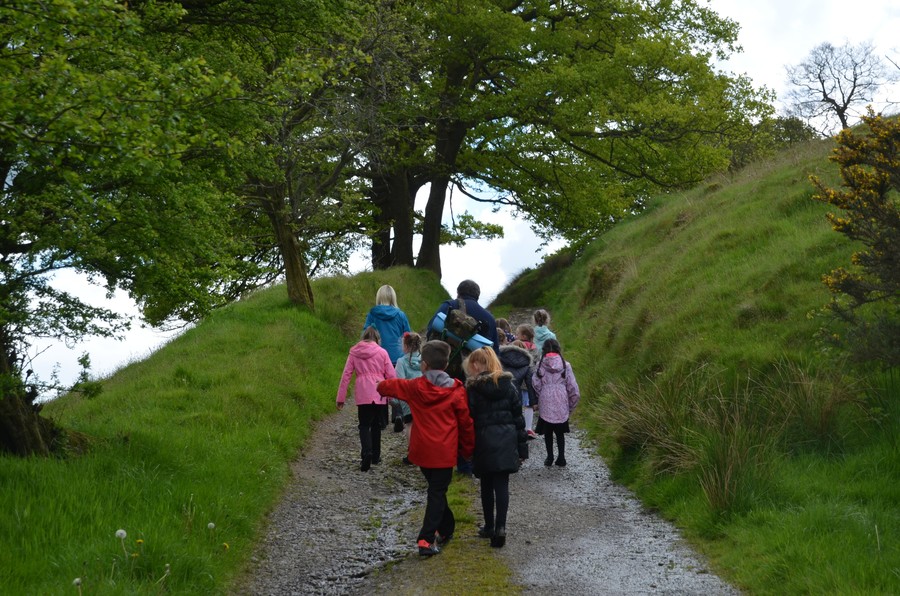 We finally arrived at our destination - the beautiful oak tree!
We talked about countryside rules and reminded ourselves of Abercerdin's Eco School motto "We only leave footprints and take away memories." We discussed how we would respect the trees that our lesson was beneath. We were challenged to set up a shelter using only a plastic sheet and natural resources in the surrounding area. When we looked we found lots of small branches on the floor. It was decided that these would make fantastic shelter pegs to pin the plastic firmly to the floor. We worked as a team and created a fantastic shelter. Well done everyone!
Wow, what a fantastic view of the valley we had. We spent some time looking at the geography of the valley. We could see our school - it looked tiny.
We were very responsible and made sure that we abided by countryside rules and closed the gate as we descended back to school.
We carry out Forest School outdoor lessons every week and ensure that all pupils will have the opportunity to learn in the beautiful valley environment.