Key Stage Two's Christmas Concert 2012
What a fantastic evening of festive entertainment we had. We have enjoyed performing our Christmas Concerts at our local church, St. Barnabus.
Our annual St. David's Day Eisteddod 2012
Each year pupils compete to win house points. Watch this fantastic group perform a welsh poem.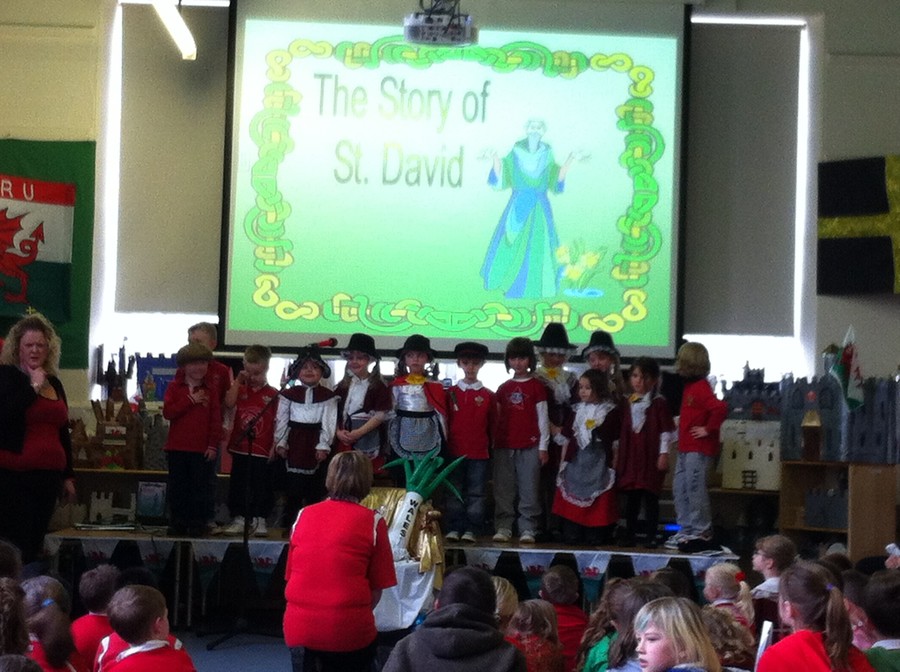 Bendigedig! We decorated the school hall with Welsh flags, shields and castles. It looks amazing!
Foundation Phase Concert 2012
Wow, what a fantastic job our infant pupils made of their Christmas concert! This year it was held in the school hall. They were truly wonderful, remembered all their lines, sang beautifully and looked fantastic in their wonderful costumes!
10th December 2013 Foundation Phase Christmas Concert