Welcome to Mrs Fletcher's home page. Photos and details of what we have been doing in class will be added as time goes by. You can access these by clicking on 2014-2015 and the term you want to see.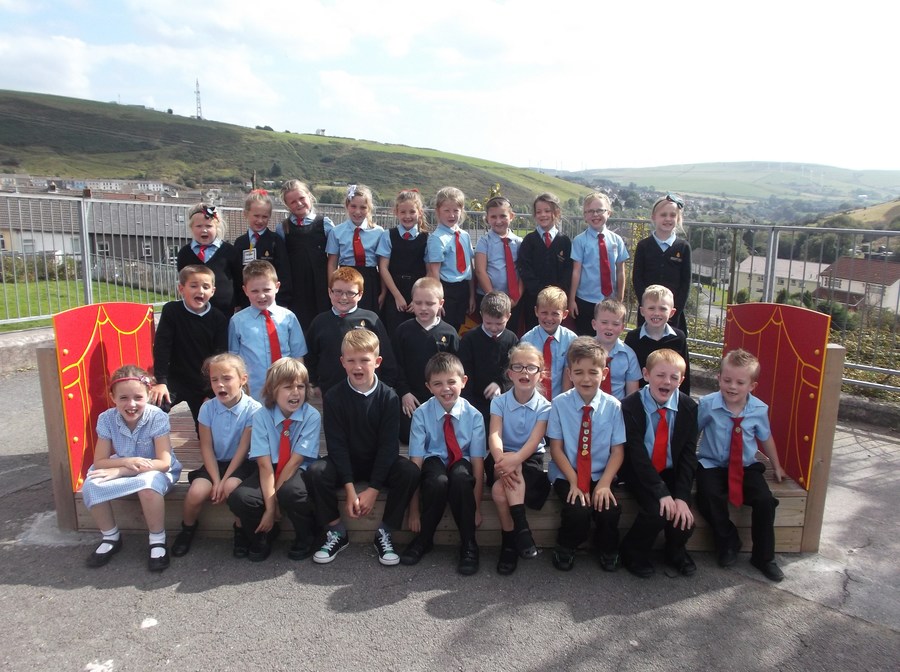 Yew - Ywen
Language:
Please enjoy books/ebooks with your child to help build their confidence.
I'm sure you had favourite stories as a child and would love to share these.
Discover new ones together too.
I never get tired of listening to someone read a story - especially if they use different voices!
Have a go and encourage your child to use different voices too.
What would the big bad wolf sound like? Or a mouse?
What about a pair of tatty trainers having an argument?
How would you act out a silent argument?
Have fun, be creative. You only need 10 minutes a day but the memories will last and last.
Maths:
Keep practising counting in steps.
We will be concentrating on the 3, 4 and 5 times tables this term.
ICT: Please keep checking for homework or web links on this site. Your child knows their log in details but if they've forgotten them please get in touch.
Remind your child to only access websites that have been recommended or that you have checked.
Science:
We will be looking at materials, recycling and sustainability. We will be looking at solids. liquids and gases too. Empty plastic bottles would be gratefully received - thanks.
PE: We will be improving our gymnastics skills this half term. Your child will need their PE kit - t-shirt and shorts - on Tuesdays and Fridays. Please label their kit clearly to avoid any losses. No trainers are needed as the children need to be able to see their tense and pointed toes/feet.
Reminder: plasters to cover ear-rings if your child needs them.
Topic:
We will be starting a new topic called Sensoria. We will be looking at sight and sound and how the eye and ear works.
If you have anything suitable for a sensory corner that we can borrow please label it and send it in with your child: disco lights, wacky torches, noisy toys, bubble-wrap, etc. Anything to make your home quieter... and our class noisier and brighter!
Don't forget, if you have any concerns please get in touch or see me at home time.
Thanks
Mrs Fletcher