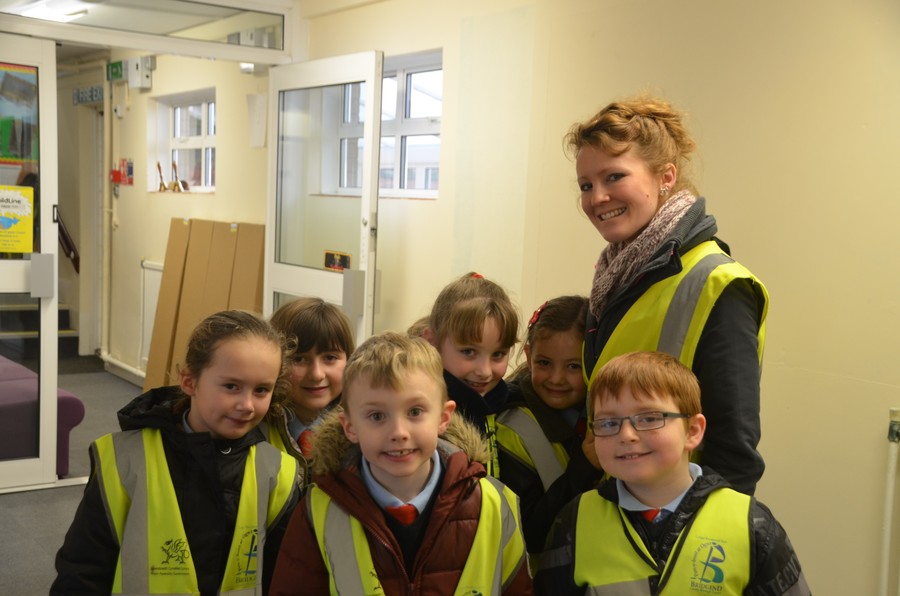 Every year Abercerdin Foundation Pupils take part in a project called Kerbcraft. It is a National Strategy for Child Pedestrian Safety Financed by the Welsh Assembly Government

'Kerbcraft teaches children aged from 5-7 how to be safer pedestrians by taking them onto real roads and showing them how the right decision-making and behaviour can really help them to keep safe.
The children are taken out of school by trained volunteers, in groups of no more than three, to
learn three main skills: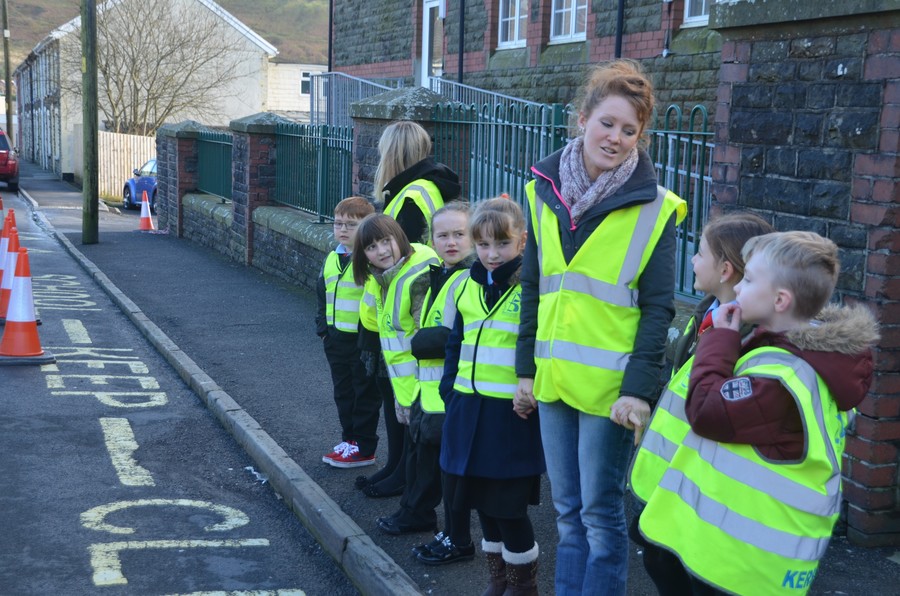 1. Choosing Safe Places and Routes to Cross the Road
Children are helped to recognise dangers and hazards and identify alternative crossing places.

2. Crossing Safely at Parked Cars
Children are taught how to use a safe strategy for crossing near parked cars - when avoiding
them is impossible.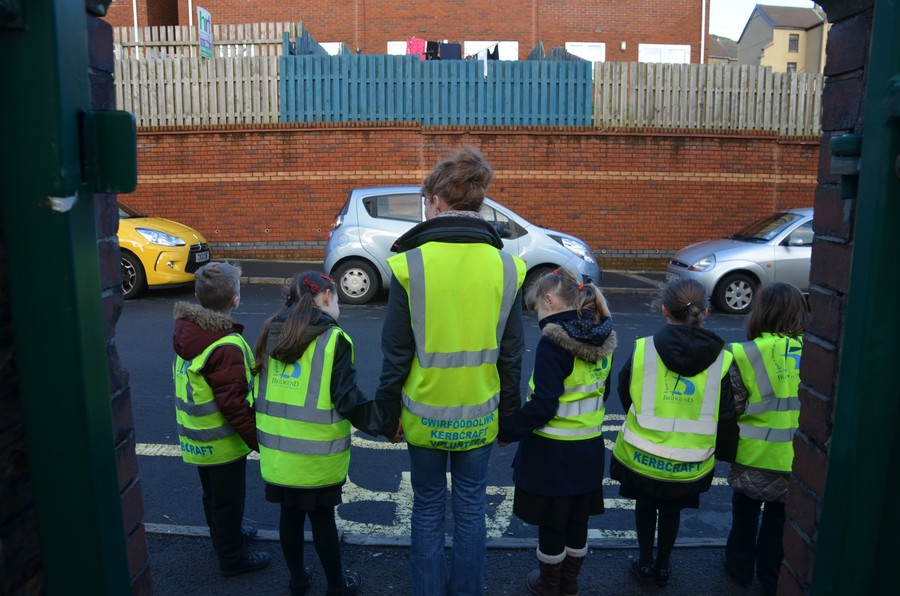 3. Crossing Safely Near Junctions
Children are introduced to the problems of simple and complex junctions, and taught a strategy for looking systematically in all directions.
Each skill is practised at several different locations over a period of 4-6 weeks, in liaison with the school and its timetable.' (Kerb Craft in Wales Website)
For more information please click on this link: